186811
Sada závitníků a oček profi - 40 dílů
40pce
---
---
Tvrzená wolframová ocel
16 metrických závitníků a 16 metrických oček
Dodáváno v úložném kufříku
---
Kupte Online
Najít prodejce
Zhodnoťte tento produkt
15 recenze/í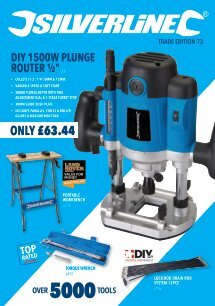 ---
Informace o produktu
| | |
| --- | --- |
| Povrch | Anti-corrosion finish |
| Tvrzené | Hardened dies and taps to HRC60 minimum |
| Hmotnost | 1.588kg |
| Materiál - vedlejší složení | Carbon steel |
| Type of Thread | Metric |
---
Klíčové vlastnosti
Závitníky a očka z wolframové oceli se strojově řezanými přívody pro přesné řezání. Sada dále obsahuje tyčové vratidlo a vratidlo typu T pro závitníky a vratidlo pro očka, šroubovák, měrka pro zjištění velikosti závitníků. Dodáváno v úložném kufříku. 16 metrických závitníků a 16 metrických oček: M3 x 0,5, M3 x 0,6, M4 x 0,7, M4 x 0,75, M5 x 0,8, M5 x 0,9, M6 x 0,75, M6 x 1, M7 x 0,75, M7 x 1, M8 x 1, M8 x 1,25, M10 x 1,25, M10 x 1,5, M12 x 1,5, M12 x 1,75 mm, 1/8 "NPT očko a 1/8" NPT závitník.
---
Balení obsahuje
16 x Dies: M3x0.5, M3x0.6, M4x0.7, M4x0.75, M5x0.8, M5x0.9, M6x0.75, M6x1.0, M7x0.75, M7x1.0, M8x1.0, M8x1.25, M10x1.25, M10x1.5 M12x1.5, M12x1.75
1 x NPT tap: 1/8-27
1 x NPT die 1/8-27
1 x Tap wrench: M3-M12
1 x T-type wrench M3-M6
1 x T-type wrench tommy bar
1 x Die wrench: 25mm O/D
1 x Screw pitch gauge metric
1 x Screwdriver
16 x Taps:M3x0.5, M3x0.6, M4x0.7, M4x0.75, M5x0.8, M5x0.9, M6x0.75, M6x1.0, M7x0.75, M7x1.0, M8x1.0, M8x1.25, M10x1.25, M10x1.5 M12x1.5, M12x1.75
---
Hodnocení zákazníků
kým: Giuseppe
2020-03-26T00:00:00
Ottimo prodotto sia come qualità che come prezzo ..
---
kým: Mad m
2019-06-10T00:00:00
Not the best quality but you get what you pay for I suppose it's just the tap holder does not hold it very well how ever tight you do the handle .
---
kým: Adam
2019-06-03T00:00:00
The tap holder does not seem to have a great grip on the tap even when tightened with pliers so not the best quality .
---
kým: joan m
2018-09-05T00:00:00
I have purchased this tap and die set because it does have some thread dimensions included that are not easily obtainable . Good quality, I have other sets are are not even properly "deburred" after manufacturing . This one has nice and sharp cutting edges
---
kým: José
2018-03-02T00:00:00
The product comes in a metal box, organized in a plastic tray. The construction quality is good and measures appear to be correct. It has all the measures usually needed. Livetime warranty is a plus.
---
kým: Liam C
2017-12-09T00:00:00
Cheapest I could find a quality product like this compleat any task I've used them for 5 star plus
---
kým: Dan D
2017-11-18T00:00:00
The tap and die set is really good. It make threads nut and bolts like new
---
kým: kevin b
2017-09-26T00:00:00
Great idea, good value for money
---
kým: Travis G
2017-03-11T00:00:00
I bought this tap & die set a few weeks back, and have been using it much more than I thought I would. Edges stay sharp and it continues to cut threads like on day one! Highly recommend.
---
kým: Geoff B
2016-10-24T00:00:00
Great kit but unfortunately a 1/4" - 28 tap was in it instead of the m6 - 1 which should have been. Still waiting to here from silverline about how to rectify this issue
---
kým: Alex
2016-10-10T00:00:00
Decent set for occasionally chasing threads. Don''''t think they''''d stand up to daily use and they won''''t cut new threads, but for the price they''''re a great option to have.
---
kým: David H
2016-09-21T00:00:00
Excellent quality and good value for money. Good strong storage box to keep them in. Exelent customer service, will definitely use again.
---
kým: LANDELLE
2016-09-19T00:00:00
This set is for single-pass work, which does dot allow to use any kind of metal. Used with care, it does the work. Generally this kind of tool is for repair, it is used with caution, and we take time. I have been using it a few times since purchase, and it did a good work !
---
kým: Simon P
2016-09-03T00:00:00
Great bit of kit, i buy silverline tools because there very well made , I''ve used this one a lot since purchase on aluminium, perspex, and steel all with great results, the threads it creates are strong and smooth, i Definitely recommend this set its a great set with a large amount of taps and dies, this is going to get a great deal of use and because of the build quality its made to last , the box it comes in well set out and sturdy and keeps the bits clean and free from damage while not in use , i will be buying more by Silverline tools I''m very happy with them and they are value for money too , so its win win every time, and they get the job done .
---
kým: Simon
2016-08-22T00:00:00
Since buying this tap and die kit ,I''ve used it on various materials such as metal , aluminum ,Perspex , and other material such as hardwood with great results , this is a great bit of kit and its definately paid for its self , very well made , the taps and dies run smooth on all the projects I''ve used it on so far , it also has a great selection of Sizes . I am very happy with this tap and die set , it''s another great product I now own made by silverline, Keep the great value well made tools coming Silverline.
---
Doživotní záruka
Teto Silverline Sada závitníků a oček profi - 40 dílů je během 30 dní od nákupu chráněn před vadami z důvodu použití špatného materiálu při výrobě nebo použitím nesprávného výrobního postupu. Tuto záruku můžete prodloužit tím, že svůj Doživotní registrujete během 30 dní od nákupu. Jakékoliv vadné výrobky budou opraveny nebo vyměněny zdarma.