793755
Sada hlavicových adaptérů - 4 díly
4 díly
---
---
Tvrzené, kalené, pochromované a leštěné
S pružinovým kuličkovým ložiskem
Sada obsahuje: 1/4"F x 3/8"M, 3/8"F x 1/4"M, 3/8"F x 1/2"M, 1/2"F x 3/8"M
Supplied on storage rail
Contents: 1/4"F x 3/8"M, 3/8"F x 1/4"M, 3/8"F x 1/2"M, & 1/2"F x 3/8"M
---
Kupte Online
Najít prodejce
Zhodnoťte tento produkt
12 recenze/í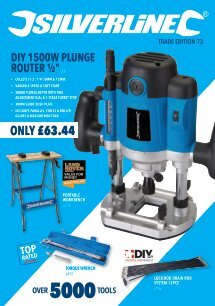 ---
Informace o produktu
| | |
| --- | --- |
| Povrch | Fully polished and chrome-plated |
| Hmotnost | 0.017, 0.021, 0.046, 0.045kg |
| Range | 1/4" - 1/2" |
---
Klíčové vlastnosti
Tvrzené, kalené, pochromované a leštěné. S pružinovým kuličkovým ložiskem. Sada obsahuje: 1/4"F x 3/8"M, 3/8"F x 1/4"M, 3/8"F x 1/2"M, 1/2"F x 3/8"M.
---
Hodnocení zákazníků
kým: MADI A
2020-06-05T00:00:00
---
kým: MADI
2020-05-29T00:00:00
---
kým: Fabio S
2019-11-11T00:00:00
I very much pleased about my purchase. The tool is very helpful and resistant. Now i can use my force mesure tool for the bolts with specific Nm. Thank you very much for a such great tool.
---
kým: Van L
2019-08-04T00:00:00
Super pratique d''avoir toutes les dimensions concentrées en 4 adaptateurs
---
kým: forgeau m
2019-05-29T00:00:00
---
kým: David S
2018-12-28T00:00:00
A fantastic product especially for the price I will be buying more from SILVERLINE tools.
---
kým: Ali
2018-07-02T00:00:00
I work as professional mechanics recently purchased cup else of silverline tools I''m happy with them,of course in market you can find better tools but to pricy but silverline tools done the job and good price
---
kým: Mr A
2018-06-15T00:00:00
Another quality product from Silverline. Good value.I expect them to last like all my Silverline tools. No problems so far. Would have liked a ball retention hole in the female end of all of them though.
---
kým: Hombourger g
2018-02-22T00:00:00
Très bon produit. Le support en plastique est un peu fragile mais les embouts sont de très bonne qualité.
---
kým: Despreaux
2017-12-22T00:00:00
Wonderful, really very easy to use.
---
kým: JOFFRE
2017-08-11T00:00:00
ce jeu d''adaptateur est très pratique , et de bonne qualité
---
kým: George C
2017-02-02T00:00:00
Just what I needed to make full use of all my different ratchet sizes.
---
Doživotní záruka
Teto Silverline Sada hlavicových adaptérů - 4 díly je během 30 dní od nákupu chráněn před vadami z důvodu použití špatného materiálu při výrobě nebo použitím nesprávného výrobního postupu. Tuto záruku můžete prodloužit tím, že svůj Doživotní registrujete během 30 dní od nákupu. Jakékoliv vadné výrobky budou opraveny nebo vyměněny zdarma.