SP1236
Sada očkoplochých klíčů - 12 dílů
8 - 19 mm
---
---
Ústí plochého klíče a 12-hranné očko s 15° vyhnutím pro lepší přístup
Zápustkově kováno z chrom-vanadiové oceli, tvrzené a kalené
Matné rukojeti a plně leštěnými hlavami
Dodáváno s kovovým úložným stojanem
Metrické velikosti: 8, 9, 10, 11, 12, 13, 14, 15, 16, 17, 18 a 19 mm
---
Kupte Online
Najít prodejce
Zhodnoťte tento produkt
6 recenze/í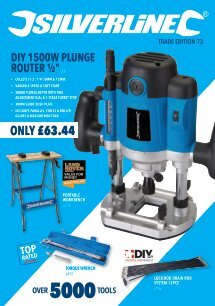 ---
Informace o produktu
| | |
| --- | --- |
| Povrch | Chrome plated / Polished jaws |
| Handle - Primary - Finish | Chrome plated |
| Tvrzené | Hardened and tempered / 43 - 48HRC |
| Hmotnost | 0.143kg, 0.124kg, 0.101kg, 0.098kg, 0.090kg, 0.072kg, 0.068kg, 0.052kg, 0.046kg, 0.030kg, 0.024kg, 0.018kg |
| Range | 8 - 19mm |
| Resolution | 8 / 9 / 10 / 11 / 12 / 13 / 14 / 15 / 16 / 17 / 18 / 19mm |
| Styl | Combination open end and 12 point / 15° offset ring end |
---
Klíčové vlastnosti
Leštěná chrom-vanadiová ocel. Baleno v plastovém blistru, s kovovým úložným stojanem. Metrické velikosti: 8, 9, 10, 11, 12, 13, 14, 15, 16, 17, 18 a 19 mm.
---
Balení obsahuje
12pc Metric combination spanners - 8 / 9 / 10 / 11 / 12 / 13 / 14 / 15 / 16 / 17 / 18 / 19mm
1 x storage tray with handle
---
Hodnocení zákazníků
kým: Alexandre B
2020-04-09T00:00:00
I worked with Facom tools but i wanted to try this tools and for me it''s the same quality! Really good product
---
kým: Andrea
2018-11-19T00:00:00
i ve buy these wrenches recently and they seem to be durable and well made. good purchase
---
kým: Jamie M
2018-10-23T00:00:00
I really like the spanners I have purchased from Silverline,they've accomplished every task that I have put them up against,the quality of the tools is impeccable ,they are very strong and very sturdy with no bend when put to the test
---
kým: eric p
2018-10-14T00:00:00
Excellent set of spanners, came in handy this weekend taking a lot of rusty old bolts off the rear suspension on my focus.Great help to have them and great quality/value for money. Will recommend them 5***** :)
---
kým: Joe j
2017-04-27T00:00:00
These are some of the best spanners I have ever brought they havevshown absoultely no wear and they have a excellant lifetime guarantee what could be better? I would recommend them to everyone who needs a set of reliable spanners at a marvelous price
---
kým: imre c
2016-12-07T00:00:00
---
Doživotní záruka
Teto Silverline Sada očkoplochých klíčů - 12 dílů je během 30 dní od nákupu chráněn před vadami z důvodu použití špatného materiálu při výrobě nebo použitím nesprávného výrobního postupu. Tuto záruku můžete prodloužit tím, že svůj Doživotní registrujete během 30 dní od nákupu. Jakékoliv vadné výrobky budou opraveny nebo vyměněny zdarma.