427656
Frostschutzprüfer
-7 bis -37 °C
---
---
Farbige Schwimmer zeigen die Frostschutzmittelkonzentration an
Prüft die Frostschutzmittelkonzentration
Leicht ablesbare Temperaturskala
Solides Kunststoffgehäuse
Geeignet für Ethylenglykol-Frostschutzmittel
---
Online kaufen
Fachhändlersuche
Dieses Produkt bewerten
11 Bewertungen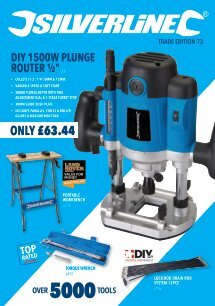 ---
Technische Daten
| | |
| --- | --- |
| Weitere Materialien | Gummikolben |
| Gewicht | 0,124 kg |
| Bereich | -7 °C bis -37 °C |
---
Ausstattungsmerkmale
Prüfgerät aus Kunststoff mit Scheibenskala zum Kontrollieren des Frostschutzgehaltes im Kühlmittel. Frostschutzkonzentration wird durch die Zahl auf einer der sechs farbigen Scheiben, die sich in der zu prüfenden Flüssigkeit befinden, angezeigt. Für auf Ethylenglykol basierende Frostschutzmittel geeignet.
---
Lieferumfang
---
Kundenbewertungen
von: Adrian
2019-12-24T00:00:00
Works perfectly well just as good as my non guaranteed Snap-On one of the same disc type
---
von: Christine b
2019-11-11T00:00:00
I love this gadget simpley because I now have better access to measure my antifreeze strength .Being longer in length. IS SO MUCH BETTER THAN THE OLD MAKE .The old make did not have any length to reach into the bottle well pleased .custermer service was of high standard and new there tools well .
---
von: Neil H
2019-10-28T00:00:00
As the title says, does just what it says on the tin, just the job
---
von: Robert P
2018-12-10T00:00:00
Well made,easy to use great value for the money.
---
von: S S
2018-05-15T00:00:00
Very Good, at a reasonable price. Tested it onto 2 cars and it was accurate. Would recommend for others to buy. A must have tool for winter weather.
---
von: Greg M
2018-04-19T00:00:00
Bought the tester, simple and effective to use. Great value for money
---
von: Ray H
2017-10-31T00:00:00
I purchased the Tester a few days ago as I was informed on my last service that my anti freeze should be at least -25 C and mine was only reading -10 C so rather than keep taking it back to the garage to have it checked I purchased the tester and then registered it for the life time guarantee.
---
von: John
2017-10-30T00:00:00
Great value anti-freeze tester, easy to use with accurate results
---
von: Jose M
2017-05-01T00:00:00
Hello, it is wonderful, I have seen that the measure is normal and it seems it is real. My anti freeze liquid has been into the engine six years or 50000 km , and it is time to change it, the protection grade is quite low now a days and thanks to it, I am going to change the liquid with complete security that it is time to do it now. Thanks to the brand.
---
von: Geoffrey B
2017-02-14T00:00:00
Does what is required and gives a clear reading.
---
von: Rhys d
2016-10-10T00:00:00
I find this product brilliant so simple to use, the only down side is when you fill it up there is no way to stop the fluid from falling out of the bottom. Otherwise perfect have used it several times.
---
Lebenslang Garantie
Dieser Silverline-Artikel Frostschutzprüfer verfügt über eine 30-tägige Garantie ab Kaufdatum, die ihn gegen Mängel infolge von Material- oder Verarbeitungsfehlern absichert. Um Ihre Lebenslang Garantie wirksam werden zu lassen, registrieren Sie Ihren Artikel bitte auf der Silverline-Webseite. Mangelhafte Artikel werden kostenlos ersetzt oder repariert.