675072
E4–E24-Steckschlüsseleinsätze, 14-tlg. Satz
E4–E24
---
---
Chrom-Vanadium
Trx-E: E4, E5, E6, E7, E8, E10, E11, E12, E14, E16, E18, E20, E22 und E24
---
Online kaufen
Fachhändlersuche
Dieses Produkt bewerten
9 Bewertungen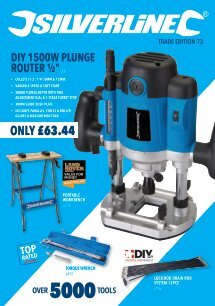 ---
Ausstattungsmerkmale
Trx-E-Steckschlüsseleinsätze mit Vierkantantrieb. Aus poliertem Chrom-Vanadium. Inklusive: 1/4-Zoll-Antrieb: E4, E5, E6, E7, E8; 3/8-Zoll-Antrieb: E10, E11, E12, E14; 1/2-Zoll-Antrieb E16, E18, E20, E22 und E24.
---
Kundenbewertungen
von: Leon
2020-09-05T00:00:00
Support inutilisable, on se retrouve avec 14 douilles en vrac. J''ai vu ailleurs sur net qu''un grand nombre d''acheteurs partagent ce point de vue et on les mêmes déboires. Pourquoi ne pas vendre dans un emballage plus simple mais fonctionnel n et exploitable ?.
---
von: david b
2020-05-14T00:00:00
Great torx sockets. Needed larger ones for car maintenance. Good quality and good price
---
von: Robert R
2019-09-25T00:00:00
Excellent quality used them once to change brake calliper on my Vauxhall. Very happy.
---
von: Alex
2019-08-23T00:00:00
Jeu de douilles comprenant les principales taille utilisé et garantie à vie très bon matériel
---
von: David N
2018-04-15T00:00:00
Used my sockets for the first time and thay are great thay are fantastic well made and strong will be buying a lot more silverline tools from now on thay are also amazing value for money
---
von: Gabriel A
2017-05-18T00:00:00
Ya tengo varias herramientas de esta marca y como siempre la relación calidad/precio es excelente. Utilicé uno de los vasos para retirar una tuerca torx que ya estaba algo mellada y la extraje sin ningún problema. Sin duda muy recomendable.
---
von: Kobus v
2017-02-28T00:00:00
We are very happy with the tool, we''ve just done a motor engine using it, works well.
---
von: Mickael.T
2016-11-12T00:00:00
Tools very good quality, low cost !
---
von: David F
2016-10-10T00:00:00
Bought this to carry out repairs to engine/gearbox. Accurate fit, excellent quality and good overall finish. Has had more use than I had initially expected and is still as new, very durable. As a former mechanic whose kit is mainly Snap on/Britool/Elora, I have found the Silverline products I purchased over the last 2-3 years(1/2" socket set, ratchets, spanners) to be of excellent quality and reliability, no failures thus far. A little heavier made than brands previously mentioned, but great value for money and will buy Silverline again without question.
---
Lebenslang Garantie
Dieser Silverline-Artikel E4–E24-Steckschlüsseleinsätze, 14-tlg. Satz verfügt über eine 30-tägige Garantie ab Kaufdatum, die ihn gegen Mängel infolge von Material- oder Verarbeitungsfehlern absichert. Um Ihre Lebenslang Garantie wirksam werden zu lassen, registrieren Sie Ihren Artikel bitte auf der Silverline-Webseite. Mangelhafte Artikel werden kostenlos ersetzt oder repariert.