731768
Kfz-Innenraumverkleidungs-Werkzeug, 5-tlg. Satz
5-tlg.
---
---
Zum Demontieren von Verkleidungsteilen, Klipps, Zierleisten und Abdeckungen
Aus starker Glasfaser und Nylon
Reduziert Kratzer und andere Schäden an Innenverkleidung
Extra große Hebelfläche bietet maximale Hebelkraft
Inkl. breitem, schmalem und griffähnlichem Demontage- und Ziehwerkzeug
---
Online kaufen
Fachhändlersuche
Dieses Produkt bewerten
16 Bewertungen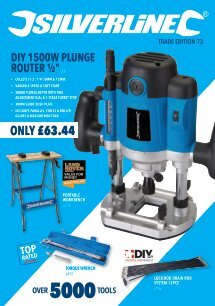 ---
Technische Daten
| | |
| --- | --- |
| Griffausführung | Glatt |
| Gewicht | 0,024 kg, 0,032 kg, 0,044 kg, 0,053 kg, 0,062 kg |
---
Ausstattungsmerkmale
Zum Demontieren von Verkleidungsteilen, Klipps, Zierleisten, Abdeckungen und Radnaben von Autos, LKW und anderen Nutzfahrzeugen. Aus starker Glasfaser und Nylon, was Kratzer und andere Schäden an der Innenverkleidung reduziert. Extra große Hebelfläche bietet maximale Hebelkraft. Inkl. breitem, schmalem und griffähnlichem Demontagewerkzeug, Ziehwerkzeug und Verkleidungsklipp-Werkzeug.
---
Lieferumfang
1 breites Demontagewerkzeug
1 Verkleidungsklipp-Werkzeug
1 Ziehwerkzeug
1 schmales Demontagewerkzeug
1 griffähnliches Demontagewerkzeug
---
Kundenbewertungen
von: Nicolas V
2016-08-30T00:00:00
These tools quality is really excellent, and with all the different shapes, you''ll for sure find one fitting in any specific case ! I recommend them !
---
von: Ian E
2020-02-27T00:00:00
Bought this set to remove my rear bumper and they worked like a charm, build quality is excellent not flimsy at all. Very pleased with my purchase, would recommend without any hesitation
---
von: diego
2019-06-28T00:00:00
the Car Trim Remover Set 5pce they''re really useful and functional
---
von: Eugenio M
2017-06-22T00:00:00
This product consistency seems good enough. I''m going to use it and i hope it will be useful like it should be. The price is good and to avoid damage to your car maybe it will be better to have it and use it than not. Regards
---
von: Federico d
2017-05-05T00:00:00
The Silverline Car Trim Remover is the best quality-money ratio! It cost only 5 box more than a low quality chinese car trimmer, Made with cheap plastic instead nylon fibre and resina. It''s even better than equivalent products Made by Bgs or stanley.
---
von: GIL D
2017-04-20T00:00:00
This set of Silverline car trim remover is awesome. Good quality I can say. Highly recommended.
---
von: Stefano F
2016-12-10T00:00:00
È la prima volta che acquisto un kit di attrezzi Silverline, beh devo dire che sono molto soddisfatto! Il materiale sembra molto resistente ma delicato sui pannelli, ho smontato un pannello molto facilmente. Poi la garanzia a vita è un bel plus.
---
von: Andy H
2016-10-27T00:00:00
A great little set, made of durable material that feels like it will last a lifetime and doesn''''t bend during use. Made removing my car door to replace the lock an absolute breeze with no damage to the finishes and I was even able to reuse the plastic lugs as the tool didn''''t break the catches when removing! Great stuff and well worth a purchase.
---
von: Shaun G
2016-10-10T00:00:00
I''''ve not needed to use all the variants yet but the two I have proved to be strong and flexible. I don''''t know if I''''d ever wear these out but would buy again with confidence.
---
von: Roberto
2016-09-28T00:00:00
I bought this remover set to disassemble some interior car parts, like the dash. It''s simply perfect, 5 pieces cover all the necessity for all sizes. They are very well built, strong and well finished without sharp angles to be sure not to scratch your interior. Really feel to recommend this product, also for the life time guarantee!
---
von: SteveSquirrel
2016-09-27T00:00:00
Excellent kit, makes light work of removing car trim, plus useful for DIY
---
von: Jean-François L
2016-09-26T00:00:00
I''ve used them many times, they always been perfect for the job !
---
von: Ian
2016-09-26T00:00:00
i have used these for trim removal on several occasions. The good range of sizes and shapes really helps and the ends of the blades are wearing well. they have not deformed like poor quality trim removers. good product and great price for the quality.
---
von: Simone
2016-09-26T00:00:00
Excellent tools, are made of a very hard plastic, used to extract car parts. Complete set for all your needs.
---
von: Stephen
2016-09-04T00:00:00
Removing car trim is much faster and safer with these tools. A must for anyone doing this sort of work.
---
von: Roberto
2016-08-30T00:00:00
I purchased these products in order to make less effort at work .. and so it was! with very little of spending compared to the quality and effectiveness of these instruments made with care and good ergonomic robust materials. definitely recommended purchases for lovers of DIY but also for professionals
---
Lebenslang Garantie
Dieser Silverline-Artikel Kfz-Innenraumverkleidungs-Werkzeug, 5-tlg. Satz verfügt über eine 30-tägige Garantie ab Kaufdatum, die ihn gegen Mängel infolge von Material- oder Verarbeitungsfehlern absichert. Um Ihre Lebenslang Garantie wirksam werden zu lassen, registrieren Sie Ihren Artikel bitte auf der Silverline-Webseite. Mangelhafte Artikel werden kostenlos ersetzt oder repariert.