427723
4-delige haken set
140 mm
---
---
Verchroomd stalen schachten
Rechte, 90°, volle en gehoekte haak
Vaste plastic handvaten
---
Koop online
Vind een handelaar
Beoordeel dit product
7 review(s)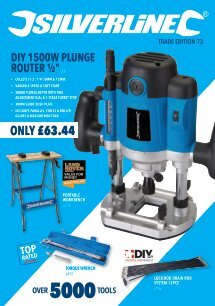 ---
Product specificaties
| | |
| --- | --- |
| Afwerking | Glad |
| Hoofdhandvat afwerking | Glad |
| Gehard | Ja |
| Materiaal - secundaire constructie | Plastic handvaten |
| Gewicht | 0,017 kg |
---
Product beschrijving
Rechte, 90°, volle en gehoekte haak. Verchroomt stalen schachten en harde handvaten. Handig voor timmermannen, monteurs en ingenieurs.
---
Doos inhoud
1 x rechte haak
1 x 90° haak
1 x volle haak
1 x gehoekte haak
---
Klanten reviews
Door: Razo
2020-01-31T00:00:00
Très bon piquant mais ce tordent vite au niveau du manche prévoir un bon tournevis pour faire levier
---
Door: Nathan H
2019-07-07T00:00:00
For the price I can''t recommend this highly enough fantastic product.
---
Door: Joseph L
2019-04-12T00:00:00
Absolutely fantastic set, does what it says on the tin. Really useful for all sorts of things, at a great price. 10/10
---
Door: Lorraine A
2018-10-06T00:00:00
Fantastic great value great product would recommend
---
Door: Joshua L
2017-10-09T00:00:00
This is a brilliant product, i would recommend it for everyone, especially with the guarantee they come with
---
Door: John H
2017-09-18T00:00:00
I have found them very useful for all sorts of jobs
---
Door: Dan W
2016-10-10T00:00:00
I am a mechanic by trade and i bought these picks on a whim expecting them to be your normal cheap run of the mill picks which break after a few uses. However i have been very pleasantly surprised by them, they are very strong and sharp and i''''ve been using them for a year now and none have broken, and that is quite amazing giving their price and the amount of grief i give them in the workshop! Very good little pick set this, would strongly recommend to anyone, professional or hobbyist.