589709
6-delige metrische pijpsleutelset
8 - 19 mm
---
---
Dubbelzijdige koppen
Inclusief wringstaaf
Maten: 8 x 9, 10 x 11, 12 x 13, 14 x 15, 16 x 17 & 18 x 19 mm
---
Koop online
Vind een handelaar
Beoordeel dit product
12 review(s)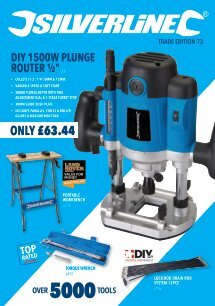 ---
Product specificaties
| | |
| --- | --- |
| Afwerking | Corrosiebestendige platering |
| Hoofdhandvat afwerking | Corrosiebestendig gecoat lichaam |
| Gewicht | 0,62 kg |
| Bereik | 8/9, 10/11, 12/13, 14/15, 16/17 en 18/19 mm |
---
Product beschrijving
Corrosiebestendig staal. Inclusief wringstaaf. Sleutelmaten: 8 x 9 mm, 10 x 11 mm, 12 x 13 mm, 14 x 15 mm, 16 x 17 mm en 18 x 19 mm.
---
Doos inhoud
---
Klanten reviews
Door: Jean-Philippe P
2020-02-29T00:00:00
Tools set including all kind of size for quality spanner. Everything for a very good price and life guaranteed!
---
Door: Spencer D
2020-01-04T00:00:00
Good quality product and has worked very well since the date I purchased them. It would have been useful for them to be provided with a wallet like the metric and imperial spanners where the wallets are provided free of charge with the products. Overall, great quality.
---
Door: R A
2019-10-28T00:00:00
Having spent a long time trying to secure the Monobloc tap via short ring and open ended spanners, it occurred to me perhaps a box spanner. The pack has six spanners a tommy bar and a warranty. Nice quality and prompt delivery. perfect. tap is now nice and tight.
---
Door: Assou N
2018-10-10T00:00:00
I''m French and this product is very good quality. Practice to use for access to glow plug spark in my car. Very good thank you Silverline.
---
Door: Xavier H
2018-09-28T00:00:00
These tools are very strong for the price.
---
Door: Raimund D
2018-03-21T00:00:00
Gutes Werkzeug zu tollem Preis.
---
Door: MANUEL
2016-12-12T00:00:00
Simply useful, I can''''t use other words. This set of tools is quite simple but very very useful and cheap comparing with the advantages and the use you will do of them. I completely recommend to buy them!
---
Door: Laurent
2016-10-14T00:00:00
---
Door: Oktay A
2016-10-10T00:00:00
I used my tool now for several months. It helps to screw the bolts and nuts in very easily. Glad that this tool exists. :)
---
Door: Gerwyn B
2016-09-19T00:00:00
As a plumber, they work great for all my plumbing needs. Purchased around 3yrs ago now, still looking and working as good as the day they got deliverd. 👍👍
---
Door: Guy C
2016-09-19T00:00:00
Simply: strong, simple and not expansive.
---
Door: wilson
2016-08-22T00:00:00
This spanners are robust and good quality I use them very often. I love my silverline tool and most of my work shop is set up with silverline, so my friends named my work shop the silver-shop.