633982
Bougie vonkentester
270 mm
---
---
Met de bougie en de bougiekabel te verbinden
Nauwkeurige indicatie van de werking van het ontstekingssysteem
---
Koop online
Vind een handelaar
Beoordeel dit product
19 review(s)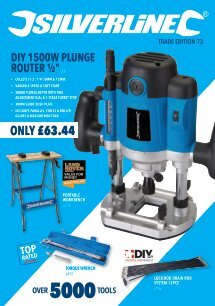 ---
Product specificaties
| | |
| --- | --- |
| Klemmethode | Duk connector op de bougie |
| Afwerking | Verchroomd, plastic |
| Materiaal - secundaire constructie | Staal |
| Materiaal - punt | Staal |
| Gewicht | 0,062 kg |
| Resolutie | Aan/uit |
---
Product beschrijving
Door de tester met de bougie en de bougiekabel te verbinden krijgt u een nauwkeurige indicatie van de werking van het ontstekingssysteem.
---
Doos inhoud
---
Klanten reviews
Door: Jeroen
2020-04-29T00:00:00
A simple but great tool to check if your ignition generates enough spark. The brighter the tester is lit, the more spark it measures. Simple but effective.
---
Door: Scott M
2019-08-19T00:00:00
Highly recommend this product great value for money.
---
Door: Alexander N
2019-07-02T00:00:00
Everything works! fast delivery!
---
Door: Derek H
2018-04-05T00:00:00
Can''t fault this product. Excellent value for money, does exactly what I was looking for and quality is as good as far more expensive brands.
---
Door: Richard T
2017-11-02T00:00:00
---
Door: Michael C
2017-05-04T00:00:00
---
Door: pip
2017-04-15T00:00:00
---
Door: Nick E
2017-03-24T00:00:00
Bought this because of problems starting my chainsaw. In theory this is exactly the tool I needed - for a visual check to see if there actually is a spark being generated. - my chainsaw has plastic surrounds so no convenient metal to rest the plug on to check for spark. Reality is there is not much slack in the HT lead (this is Stihl chainsaw) and becasue of the ''probe'' length on this tool, it only just reached. So if the ''probe'' (metal end) was shorter and the HT lead end was slightly longer, this would have been better for me. The other thing about this is that when the lamp does glow (indicating spark is being generated) it is a bit dull - very hard to see in daylight. So the tool does what it is supposed to, but the above two issues made it difficult for me to use (on the chainsaw). It is a good price though.
---
Door: Paul B
2016-12-01T00:00:00
Does the job for what I need
---
Door: Tony i
2016-10-11T00:00:00
I purchased the ignition spark tester because I currently run a tool hire depot and it saves so much time just plugging on the tester than removing the full plug and I love it tells you that everything works from the first pull of the pull cord to the ignition of the fuel its great.
---
Door: Peter H
2016-10-10T00:00:00
This plug tester works just right for me. I tend to use it on my classic MG Midget when I have problems and it helps me to eliminate faults. Great buy.
---
Door: Steve B
2016-10-10T00:00:00
Since buying this I have used it several times. It has worked flawlessly every time and has helped save me a wad of cash by helping to diagnose problems myself. It makes it easy to see if you are getting a spark without having to hold a loose spark plug and lead against an earthing point. A great, useful and worthwhile addition to my toolbox.
---
Door: Alastair C
2016-10-10T00:00:00
Excellent product easy to use worked perfect and easy to use. Would recommend
---
Door: Steven N
2016-10-10T00:00:00
Bought this to quickly identify if my spark plug on my lawnmower was good. You need to be in the shade or inside your shed to see the spark.
---
Door: neil c
2016-09-27T00:00:00
This device fits between the HT lead and the spark plug and shows whether a spark exists. If the spark is present but the engine won''t fire it will suggest a timing or fuel supply problem. The device is not a spark plug tester as the absence of a spark could be a plug or HT problem.
---
Door: Mary S
2016-09-26T00:00:00
This ignition spark tester has helped us in many ways &amp has been able to help us with our diagnosis on our motor problems without having to involve taking it to mechanics.
---
Door: Peter O
2016-09-26T00:00:00
Brilliant bit of kit, enabled me to solve the problem promptly. Everything running smoothly again.
---
Door: Leslie
2016-09-26T00:00:00
Does as it says. Colour of spark (if you get one) indicates the richness of the petrol mixture. Difficult to see spark if in sunlight so I did have problems checking the mower.
---
Door: Paul s
2016-08-31T00:00:00