868524
Zestaw metrycznych kluczy nasadowych 3/8", 20 elementów
20 elementów
---
---
Polerowana stal chromowo-wanadowa
zybkiego zwolnienia uchwyt z grzechotką i rękojeścią o podwójnej gęstości
Przegub uniwersalny i adaper 1/2" - 3/8"
2 x przedłużki50 i 150 mm oraz pokręto przesuwne typu T
Wymiary nasadek: 6, 7, 8, 10, 11, 12, 13, 14, 15, 16, 17, 19, 21 i 22 mm
---
Kup online
Znajdź dystrybutora
Zrecenzuj ten produkt
14 recenzji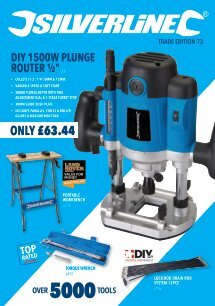 ---
Dane techniczne
| | |
| --- | --- |
| Hartowane | Hartowane |
| Waga | 1,948 kg |
---
Kluczowe funkcje
Stal chromowo-wanadowa narzędzi. Szybkiego zwolnienia uchwyt z grzechotką i rękojeścią o podwójnej gęstości. Przegub uniwersalny i adapter 1/2" - 3/8, 2 x przedłużki 50 i 150 mm oraz pokrętło przesuwne typu T. Rozmiary nasadek 6, 7, 8, 10, 11, 12, 13, 14, 15, 16, 17, 19, 21 i 22 mm.
---
Zawartość pudełka
14 x Nasadek 6 punktowych 3/8'' (6, 7, 8, 10, 11, 12, 13, 14, 15, 16, 17, 19, 21 oraz 22 mm 50BV30 polerowane, radełlkowane)
1 x Przegub uniwersalny 3/8'' (50BV30 polerowany)
2 x Przedłużki 3/8" 50 i 150 mm (50BV30 polerowane i radełkowane)
1 x Adapter 1/2''(F)-3/8'' , Adapter (M)1/2'', Adapter (F)-3/8'' (50BV30 polerowane)
1 x Klucz z grzechotką 3/8" (40CRV polerowany)
1 x Przesuwne pokrętło typu T (50BV30 polerowane)
---
Oceny klientów
Przez Alan
2020-05-06T00:00:00
Great quality just what I needed for work on my motorcycle.
---
Przez john w
2020-05-01T00:00:00
I have just bought a 3/8 drive metric silverline socket set from an ebay seller at a very reasonable price , because of the price I didn''t expect to much but on arrival I was very impressed, it comes in a very sturdy metal case and the ratchet and sockets look of very good quality. To cap it off if you register your tool purchase within 30 days (hand tools) you get a forever guarantee WHAT MORE CAN YOU ASK FOR
---
Przez Alan A
2020-04-30T00:00:00
Great tool. Feels good quality
---
Przez Oli
2020-03-29T00:00:00
A compact set that fits easily in a toolbox. It comes in a beautiful metal case that''s both light and sturdy. Wrench is not too long or bulky, good handling thanks to rubber grip. Sockets are hexagonal, not splined though, which is a bit unfortunate. Overall great purchase!
---
Przez James P
2020-01-17T00:00:00
Better quality than most new tools, well with the money, well made and well finished. Once I''ve used them a bit more I''ll try to let you know how hardy they are.
---
Przez Jordan
2019-11-18T00:00:00
Socket Wrench Set Is amazing has everything you need and comes in a strong organised carry case
---
Przez Simoin T
2019-07-30T00:00:00
Nifty package all in all - sturdily built and well finished product, sold with an extremely competitive price tag.
---
Przez Ian
2019-07-08T00:00:00
Very pleased with this set, and the exceptional value it represents.
---
Przez Andrew M
2019-01-03T00:00:00
Solid ratchet set, smooth ratcheting action and comes with adaptors to 1/2 inch sockets. Good value for money
---
Przez Peter W
2018-12-17T00:00:00
The quality of this socket set is far superior than usual for the cost of the item.
---
Przez Karen N
2018-10-01T00:00:00
Excellent quality for the price,tough and easy to use.
---
Przez Gharzouli d
2017-03-06T00:00:00
Hello, I just bought this ratchet box and I am very happy. A very good quality and suitable for my job as a vehicle mechanic. I recommend it to everyone.
---
Przez Ben m
2016-08-22T00:00:00
A good quality, comprehensive socket set. I have had it in almost constant use for the past 7 months working on my car and I''ve had no problems whatsoever. With a lifetime warranty, this is a no brainer.
---
Przez James F
2016-08-22T00:00:00
I''ve actually only used it once, but it more than exceeded my expectation in quality for a 20e socket set.