250241
Hohl- und Stechbeitel, 12-tlg. Satz
200 mm
---
---
Hartstahl
Für kleine Holzschnitzarbeiten
Mit geraden 6- und 14-mm-Beiteln, gekrümmtem 12-mm-Beitel, abgerundetem 8-mm-Beitel und vier Hohlbeiteln
Vier unterschiedlich geformten Anstechwerkzeuge
Inklusive Aufbewahrungshülle
---
Online kaufen
Fachhändlersuche
Dieses Produkt bewerten
19 Bewertungen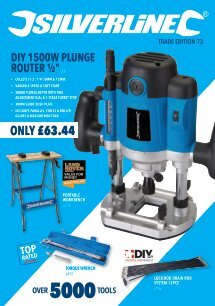 ---
Technische Daten
| | |
| --- | --- |
| Blattlänge | 110 mm |
| Schlüsselblattmaterial | CV-Stahl |
| Spitzenmaterial | Kohlenstoffstahl |
| Ausführung | Klar lackierte Klinge |
| Griffausführung | Eschenholz |
| Gewicht | 1,087 kg |
---
Ausstattungsmerkmale
Beitel aus Hartstahl für präzise und detaillierte Holzschnitzarbeiten. Mit geraden 6- und 14-mm-Beiteln, gekrümmtem 12-mm-Beitel, abgerundetem 8-mm-Beitel, vier Hohlbeiteln und vier unterschiedlich geformten Anstechwerkzeugen. Inklusive Aufbewahrungshülle.
---
Lieferumfang
1 Aufbewahrungstasche
12 Schutzkappen
12 Hohl- und Stechbeitel
---
Kundenbewertungen
von: Alessandro B
2016-09-26T00:00:00
This set is a perfect wood carving set especially for a newbie of the wood carving world like me. The tools are light and very robust. Definitely outstanding quality/price ratio.
---
von: Marc G
2016-09-26T00:00:00
This is a great set for those who wants to star with wood carving. Those tools are great quality.
---
von: Francesco d
2016-09-26T00:00:00
I''ve bought this cost-effective set of carving tools to begin, but I continue using it with extreme satisfaction for their quality.. Easy to use and to sharp, this purchase make me really hally.. Thank You Silverline..
---
von: Vladimir R
2016-08-31T00:00:00
This is the tool that I have dreamed, but only at this price I can afford it
---
von: SiC
2020-06-09T00:00:00
Obviously these are a budget buy, but still great value for anyone starting out with sharpening and using carving chisels. I will be interested to see how well they hold their edge.
---
von: Rvz
2020-03-24T00:00:00
Nice set, different kinds of carving tools, Sharp, nicely packaged.
---
von: Howard A
2020-01-24T00:00:00
Just as described. Good price and life time guarantee, what is not to like
---
von: Brian S
2020-01-16T00:00:00
Great set of carving tools at a good price
---
von: Angus M
2019-11-30T00:00:00
As described and as good as advertised.?
---
von: Craig D
2019-11-28T00:00:00
The set of chisels I received were great, sharp and precise. New projects were a breeze. Sensational!
---
von: Mas
2019-06-08T00:00:00
I started carving wood as professional twenty years ago and found this chisel set a good value for money. Of course the chisels need sharpening and what I'd call "perfecting" in terms of who I'd like them to perform for my liking but the price makes these a brilliant set to have with you for the basic/ moderate carving work. Highly recommend this set.
---
von: Andy S
2019-01-21T00:00:00
First time I have ever bought a set of carving chisels. So far they seem to work well though like many new tools they need sharpening to get the best out of them. Seems a very good purchase.
---
von: Liza
2018-10-10T00:00:00
Great tools at great value for a set of carving chisels for starting/learning with.
---
von: Alan W
2018-10-07T00:00:00
They don''t cut into the wood, even using a wooden carving mallet, some burrs on a few and one quite blunt but this was done on dry old wood rather than freshly cut wood that has moisture.
---
von: Simon L
2017-11-15T00:00:00
I have been very satisfied with these tools. Could be a lot stronger and as well as the stone maybe a strop to help keep them sharp
---
von: Niels L
2017-06-25T00:00:00
For the beginning woodcrafter and for the more experienced, a very nice set to do your crafting. I am enjoying mine!
---
von: Angel J
2017-01-30T00:00:00
La publicidad es engañosa, no es una herramienta de precisión, las gubias están sin afilar, no cortan nada porque presentan frentes de corte de 0,1 a 0,4 mm. , una vez afiladas solo sirven para maderas blandas, el acero es ... eso... barato. No hay relación calidad/precio ...se cumple la expresión: "lo barato sale caro".
---
von: Jonathan O
2016-10-10T00:00:00
bought the wood carving set and the chisels were not sharpened they weren''''t the straightest of blades either but once sharpened they preformed great, however the edge doesn''''t hold up too well on harder woods
---
von: Stephen C
2016-09-26T00:00:00
A superb set of chisels for anyone starting wood carving for the first time. The handles are of good quality and the steel holds a good edge when honed . I have produced several pieces using these chisels and have not felt the need to invest in a more expensive set of carving chisels. I also some of the chisels in my professional capacity as a Joiner to aid in the scribing of mortice joints on Sash &amp Casement windows in which they perform amicably. I would therefore have no hesitation in recommending this set as an excellent value and good quality product.
---
Lebenslang Garantie
Dieser Silverline-Artikel Hohl- und Stechbeitel, 12-tlg. Satz verfügt über eine 30-tägige Garantie ab Kaufdatum, die ihn gegen Mängel infolge von Material- oder Verarbeitungsfehlern absichert. Um Ihre Lebenslang Garantie wirksam werden zu lassen, registrieren Sie Ihren Artikel bitte auf der Silverline-Webseite. Mangelhafte Artikel werden kostenlos ersetzt oder repariert.