943676
Hochdruckreiniger, 2100 W, 165 bar
Max. 165 bar
---
---
Luftgekühlter Induktionsmotor mit automatischer Start/Stopp-Funktion
Selbstansaugefunktion für den Anschluss an andere Wasserquellen wie z.B. Regentonnen
Sprühlanze mit Reinigungsmitteldosierung und gebündeltem Sprühmuster oder Fächerstrahl
Integrierter Sprühlanzenhalter mit Düsenablage und Netzkabelhaken
Inkl. 5 m langem Hochdruckschlauch, Sprühlanze, Reinigungsnadel und Zulaufschlauchverbinder
---
Online kaufen
Fachhändlersuche
Dieses Produkt bewerten
35 Bewertungen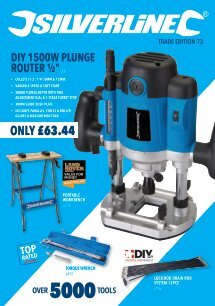 ---
Technische Daten
| | |
| --- | --- |
| Ausführung | Kunststoff |
| Schutzart | IPX 94 |
| Leerlaufdrehzahl | 2940 min-1 |
| Leistung | 2100 W |
| Gewicht | 20 kg |
---
Ausstattungsmerkmale
Der luftgekühlte Induktionsmotor bietet Zuverlässigkeit und Energieeffizienz, während die automatische Start-/Stoppfunktion den Hochdruckreiniger jedes Mal bei Betätigung des Abzugs selbsttätig aktiviert bzw. deaktiviert. Sprühlanze mit Reinigungsmitteldosierung und wahlweise auf gebündelten oder Fächerstrahl einstellbarem Sprühmuster. Integrierter Sprühlanzenhalter mit Düsenablage und Netzkabelhaken. 5 m langer Hochdruckschlauch auf Schlauchtrommel und 5 m langes Netzkabel. Ausziehbarer Handgriff und Transporträder für müheloses Umstellen. Haken und Halterungen, Reinigungsnadel, Sprühlanze mit Spritzdüse und Verlängerung sowie Zulaufschlauchverbinder im Lieferumfang enthalten.
---
Lieferumfang
1 Hochdruckreiniger, 2100 W
1 Sprühdüse
1 Lanzenverlängerung
1 Lanzengriff
1 Hochdruckschlauch, 5 m
1 Lanzenklemme
1 Düsenablage
1 Netzkabelhaken
1 Zulaufschlauchverbinder
1 Reinigungsstift
1 Bedienungsanleitung
---
Kundenbewertungen
von: john s
2022-03-27T00:00:00
The machine seems powerful enough,but hose to the lance is too short and very springy. Not easy to manoeuvre, will try to get an longer hose
---
von: Rosie
2020-06-10T00:00:00
Excellent product quality at a reasonable price
---
von: Iain F
2020-05-13T00:00:00
Easy to set up and use. Gets the job done, had enough of karcher breaking down and there poor support.
---
von: Terry W
2020-05-11T00:00:00
This is a great buy - good value and quality product. Excellent flow rate and high enough pressure for every domestic task. 5m hose is sufficient for most jobs without having to move the washer too much and the built-in reel keeps it tidy It would benefit from improved cord storage but overall this seems to be the best overall pressure washer for the price - oh, and a credible guarantee registration process!
---
von: Ash
2020-05-07T00:00:00
Started off as a positive alternative pressure washer to the leading competitor, however after a few months it has significantly lost power, the front nose (which sprays the water) has actually started to deteriorate and overall I feel it was a completely bad purchase.
---
von: Linda
2020-05-06T00:00:00
Fantastic product. Easy to use and manoeuvre. Very effective. Did a fantastic job on our front wall and driveway. Got rid of all the weeds as well. Very happy with this.
---
von: Roy S
2020-05-03T00:00:00
I have used less powerful pressure washers in the past and they caused untold misery due to how slow and tedious cleaning block paving, slabs, decking, etc. was. This is a different ball game completely, it absolutely blasts through dirt with ease. In areas where previous Pressure Washers would take an hour, this takes mere minutes; even in areas I haven''t even attempted in the past. I would definitely recommend you buy this!
---
von: Alan G
2020-04-30T00:00:00
Delivery perfect, product ideal particularly with the extra water pressure in this unit. Very pleased.
---
von: James F
2020-04-30T00:00:00
This product is incredible. I love all the features - build quality, wheels, windable hose and exceptional power! My neighbours are so jealous that they paid so much more for inferior branded products!I will definitely be purchasing more products from SilverLineTools. Thank you Silverline!!
---
von: Michael M
2020-04-26T00:00:00
Works well but a bit on the noisy side.
---
von: Christopher K
2020-04-23T00:00:00
Provides a powerful jet when wanted, adjustable to be a lower pressure much less fierce. On the lower setting it draws from the inbuilt container which can be filled with a solution appropriate to the job. Very pleased, much better than my previous Karcher, and good value.
---
von: David
2020-04-21T00:00:00
Good well made, and powerful but would not feed from a water butt as specified
---
von: Lesley
2020-04-18T00:00:00
Wow this packs a punch with its power. Beats my old Karcher which cost 3 times more than the Silverline. Cleaned my large patio with ease, then did my drive, which came up fantastic. It removed stubborn lichen that I've not been able to get off, despite years of trying. This machine is a little heavy but the telescopic handle makes it easy to move around, so not a problem. It's very well built and robust, plus a 3yr guarantee is just brilliant. Highly recommend 😀
---
von: Christopher K
2020-04-16T00:00:00
Purchased this to replace a Karcher. Excellent choice. Very powerful, easy to put together and use. Wheels make it easily manoeuvrable.
---
von: john m
2020-04-02T00:00:00
Excellent , well made, and strong. Only just bought it so cant comment on reliability yet.
---
von: Brian W
2020-04-01T00:00:00
Good solid machine that does the job ,so far.Appears to be the best value for money of all its similar competitors.
---
von: francis m
2020-03-17T00:00:00
very happy with the pressure wash works well
---
von: George K
2020-02-03T00:00:00
Quiet and powerful, but definitely deserves a longer power hose. 8 or 10m would be ideal. 5 stars but for the power hose length.
---
von: Bob H
2020-01-21T00:00:00
Needed a new power washer for the 4x4 and the garden - but found most offered little power, poor build quality and limited warranty. Read the reviews for Silverline, and decided to order because I've used their tools in the past and found them to be good quality. The washer was easy to assemble - and has a great design with a roll up spool for the hose line. It's incredibly powerful, and cleans our mud stained 4x4 in brilliant style - far superior to other makes ... and with a 3 year warranty! I wish Silverline made an extension hose for this model, as I need a really a long reach for the cars - but that's just my personal preference. Highly recommend this washer - you won't be disappointed!
---
von: Nikki M
2019-09-30T00:00:00
I bought this as an emergency machine from Amazon with prime as my trusty old karcher had does a death after splitting it''s motor housing. I wouldn''t hesitate to replace this with another of the same as it''s just as powerful as my K5 premium, the only thing is it''s a little louder as it''s air cooled not water cooled.
---
von: Ken M
2019-09-28T00:00:00
Was a little sceptical reading about its performance. However, when used on my extremely dirty black paving slabs I was pleasantly surprised to see how easily the dirt was removed.The dirt was significant, but a steady but constant spray from the washer cleared it all. I am no longer sceptical about the ability of 2100w washer to clean any part of my patio in future, Thank you.
---
von: Nikki M
2019-09-23T00:00:00
Not used it too much yet but as far as o can see it''s an excellent machine, it''s slightly louder than my old karcher K5 but I can live with that.
---
von: Joseph B
2019-07-11T00:00:00
Excellent power from this machine , easy to use and at a great price , really happy with this product.
---
von: Hung
2019-07-09T00:00:00
The machine has sticker said working pressure 110 bar - no where near 160 bar
---
von: DENIS M
2019-07-08T00:00:00
---
von: Hung
2019-07-02T00:00:00
We just cant get it that it said 110 bar in the sticker but the sale said 165 bar. The machine is a bit noisy but doing good job.
---
von: Brian H
2019-06-05T00:00:00
Only used a couple of times so far, but pleased with results. A 3 year warranty is better than most competitors offer.
---
von: Graham
2019-05-26T00:00:00
Powerful and very effective. Heavy but the wheels and adjustable handle means it''s not a problem. When I clean one of the patios it has to run all day so the Brushless motor means a long life.
---
von: Andrew P
2019-05-24T00:00:00
---
von: P C
2019-04-23T00:00:00
Probably the best value for money power washer available, strong, sturdy and dependable. Does what it says on the box, results are excellent and one sweep washing is achievable even on the toughest grime. Would recommend, the quality and build are comparable with the expensive machines out there.
---
von: Ken M
2019-01-26T00:00:00
Bought this item to replace an older washer from a different manufacturer. The improvement is remarkable and I now wonder why I persevered with the old machine. Have not yet used all the facilities it offers but am delighted with what it has achieved for me so far
---
von: Eryk S
2018-06-22T00:00:00
Very powerfull. good price, Long warranty. Very happy
---
von: Trevor M
2018-05-13T00:00:00
This product achieves all that a top line pressure washer is asked of . From assembly to usage it covers all that is required . Exceptional value
---
von: trev
2018-04-20T00:00:00
i bought this to do the concrete patio out my back, it done such a good job i done the brick paving out the front of my house, it brought my old fence panels up like new, and now all the neighbours are asking me to do all theirs. i highly recommend this.
---
von: Putelat
2018-04-10T00:00:00
---
Drei Jahre Garantie
Dieser Silverline-Artikel Hochdruckreiniger, 2100 W, 165 bar verfügt über eine 30-tägige Garantie ab Kaufdatum, die ihn gegen Mängel infolge von Material- oder Verarbeitungsfehlern absichert. Um Ihre Drei Jahre Garantie wirksam werden zu lassen, registrieren Sie Ihren Artikel bitte auf der Silverline-Webseite. Mangelhafte Artikel werden kostenlos ersetzt oder repariert.