991857
Kombinationswinkel-Satz
300 mm
---
---
Lineal aus Edelstahl
Metrische u. zöllige Einteilungen
Messing-Rändelschrauben zur einfachen Einstellung
180°-Winkelmesser aus Aluminium mit Zentrierkopf
Mit Anreißnadel u. Libellen
---
Online kaufen
Fachhändlersuche
Dieses Produkt bewerten
17 Bewertungen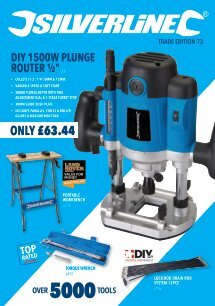 ---
Technische Daten
| | |
| --- | --- |
| Graduierung | Metrisch und zöllig |
| Gewicht | 0,322 kg |
---
Ausstattungsmerkmale
Mehrzweck-Kombinationswinkel zur Verwendung als Anschlags-, Gehrungs-, Tiefen- und Höhenmesser sowie als Reißschiene. 300 mm langes Lineal aus Edelstahl mit metrischen und zölligen Einteilungen. 180°-Winkelmesser aus Aluminium mit Zentrierkopf. Messing-Rändelschrauben ermöglichen mühelose Einstellungsänderungen. Inkl. Reißnadel und Libellen.
---
Kundenbewertungen
von: coroby
2020-02-09T00:00:00
Non rifinita a dovere, la gradazione sul nonio è una pellicola di plastica, ha qualche grado di errore non la consiglio.
---
von: J.B.
2019-12-20T00:00:00
Looks good and does the job.
---
von: TMC
2019-11-16T00:00:00
A small but perfectly formed set for those quick angle measurements. Gets more use than I expected. Easy to remove and replace each tool.
---
von: Stephen
2019-10-08T00:00:00
Poor quality and not fit for purpose ... Square around 2 degrees of square ! and badly burred edges on all of the combination squares and adjustment screw mechanisms all poorly fitting .
---
von: Dominique H
2019-09-28T00:00:00
Je recommande, excellent rapport qualité/prix
---
von: Trevor T
2019-09-01T00:00:00
Great tool ideal for my purposes.well designed and easy to use.
---
von: Trevor T
2019-08-25T00:00:00
Great buy and ideal for my purposes
---
von: Graham R
2019-06-04T00:00:00
A good quality product and at a very good price. Item has a lot more features than similar priced products.
---
von: Andre S
2019-01-23T00:00:00
I bought this square in my local builders warehouse while stocking my new workshop. This was less expensive than a popular competitor square but comes with extra functionality. The lifetime guarantee was a great selling point. The sliding parts are tightened down into stable and solid positions and I have checked for accuracy using another angle measuring rule, it is spot on! It has performed great so far, I have had the Combi square for about a month. I have not used Silverline tools before but now find myself browsing their catalogue frequently!
---
von: Daniel B
2018-10-23T00:00:00
Très pratique. S''adapte à toutes sortes d''usages.
---
von: Steven
2017-12-13T00:00:00
---
von: rouxel a
2017-09-25T00:00:00
pourriez vous me montrer la démonstration d''utilisation
---
von: Max R
2017-09-22T00:00:00
I''mnew to wood working and have found this small tool indispensable
---
von: florent
2017-08-02T00:00:00
This square worth is money I''m pleased by this purchase. Only one little drawback, the scriber is holding by very few thread.
---
von: Servajean
2017-03-08T00:00:00
Très pratique et précise comme équerre et comme rapporteur. L''outil de centrage est moins évident à prendre en main.
---
von: Ludwig v
2017-02-09T00:00:00
Een geweldig gereedschap waar ik al veel verschillende dingen zo wel met hout als metaal mee heb kunnen doen zoals graden, middel punten uitzetten,echt een aanwinst eerst was het op de gok iets doen en nu klopt het perfect thanks.
---
von: Mick
2016-11-13T00:00:00
Très bon rapport qualité/prix. Article bien conçu ,pratique et précis.; je le recommande vivement car très satisfait !!! Cordialement
---
Lebenslang Garantie
Dieser Silverline-Artikel Kombinationswinkel-Satz verfügt über eine 30-tägige Garantie ab Kaufdatum, die ihn gegen Mängel infolge von Material- oder Verarbeitungsfehlern absichert. Um Ihre Lebenslang Garantie wirksam werden zu lassen, registrieren Sie Ihren Artikel bitte auf der Silverline-Webseite. Mangelhafte Artikel werden kostenlos ersetzt oder repariert.