375291
Atornillador de impacto engomado y puntas, 14 pzas
14 pzas
---
---
Atornillador de impacto con función reversible
Mango engomado con protector para las manos
Atornillador con vástago cuadrado de ½" para utilizar con llaves de vaso
Incluye 13 puntas de acero cromo-vanadio S2: Phillips PH1, PH2, PH3, PH4
plana 5, 6, 8, 10 y 12 mm, hexagonal 4, 5, 6 y 8 mm
---
Comprar online
Buscar un distribuidor
Comentar este producto
8 comentarios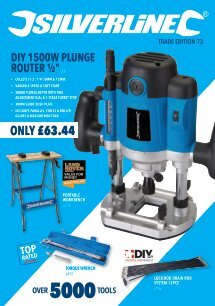 ---
Características técnicas
| | |
| --- | --- |
| Acabado | Satinado |
| Peso | 0,625 kg |
---
Descripción del producto
Atornillador de impacto con función reversible (sentido horario y antihorario). Mango engomado con protector para las manos. Atornillador con vástago cuadrado de ½" para utilizar con llaves de vaso. Incluye 13 puntas de acero S2: Phillips PH1, PH2, PH3, PH4, plana 5, 6, 8, 10 y 12 mm, hexagonal 4, 5, 6 y 8 mm. Acabado satinado. Incluye estuche de almacenaje.
---
Contenido en el embalaje
Atornillador de impacto
Manual de instrucciones
Punta de impacto plana 5 mm
Punta de impacto plana 6 mm
Punta de impacto plana 8 mm
Punta de impacto plana 10 mm
Estuche de plástico
Punta de impacto Phillips PH1
Punta de impacto Phillips PH3
Punta de impacto Phillips PH4
Punta de impacto hexagonal S4
Punta de impacto hexagonal S5
Punta de impacto hexagonal S6
Punta de impacto hexagonal S8
---
Comentarios realizados por nuestros clientes
Por: Eddie
2020-05-27T00:00:00
Quality as described, good value for money - no criticisms. Just remember, it''s manual so may not be suitable for some jobs.
---
Por: MICHAEL L
2020-05-12T00:00:00
BOUGHT THIS IMPACT DRIVER TO REMOVE SCREWS FROM A VICE. WORKED A TREAT.WOULD RECOMMEND THIS TO ANYBODY WITH A SIMILAR PROBLEM.
---
Por: Raphael I
2020-04-25T00:00:00
Produit ne fonctionne pas, 3 embout cassé en 3 coup de marteau.. inutilisable, embouts de très mauvaise qualité, produit qui ne sert a rien sauf a perdre 15 euros.. Je demande un remboursement !
---
Por: Kevin R
2020-03-24T00:00:00
Ideal for the job, required an impact driver this was perfect, did the job in a quarter of the time. Brilliant.
---
Por: James S
2019-09-15T00:00:00
Unfortunately upon using this tool several of the bits broke on me, the tool does work and did get the stuck screw out, but the bits are not strong enough they snapped on impact, I will be asking for a replacement under the warranty and hope this is a pain free process.
---
Por: Johnathan L
2019-05-18T00:00:00
Great product, worked great on stubborn screws and bolts.
---
Por: Neil R
2018-04-28T00:00:00
On third strike of hammer the centre portion of the tool was pushed up the tool body and jammed rendering the tool unusable. Currently waiting on replacement from supplier.
---
Por: David t
2017-02-12T00:00:00
Having used many other makes over the years i came across silverline there products are well made to a point that you know they wont let you down, take this impact driver not to heavy be you can feel the quality and you know its going to do the job in hand. The fitments have a good tight fit in to the screws that need removing which makes the job easier and if you do find the product breaks you have the piece of mind that you will get a replacement under the life time warranty. Could live with out my silverline tools best there is out there
---
Garantía de por vida
Este producto Silverline Atornillador de impacto engomado y puntas, 14 pzas dispone de 30 días de garantía desde la fecha de compra contra defectos de fabricación y materiales defectuosos. Registre su producto online para extender el periodo de garantía de por vida. Todas las piezas defectuosas serán reparadas de forma gratuita.