380451
Pistola para succión de aceite 500 cm³
Plástico
---
---
Pistola para sacar y rellenar fluidos no corrosivos
Extremos con sellado reforzado
Mango de plástico moldeado y resistente
Incluye tubo flexible de 280 mm
---
Comprar online
Buscar un distribuidor
Comentar este producto
20 comentarios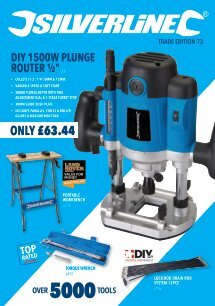 ---
Características técnicas
| | |
| --- | --- |
| Capacidad - Volumen | 500 cm3 |
| Acabado | Plástico |
| Peso | 0,364 kg |
| Volumen | 500 cm3 |
| Material - Empuñadura auxiliar | Plástico |
| Material - Secundario | Plástico y goma |
| Temperatura máxima de funcionamiento | 60º |
---
Descripción del producto
Pistola para sacar y rellenar fluidos no corrosivos en cajas de engranajes, cárter de motores, ejes y transmisiones. Émbolo con barra en forma de T, mango de plástico y extremos con sellado reforzado. Incluye tubo flexible de 280 mm para mayor eficacia. Longitud de 300 mm.
---
Contenido en el embalaje
Pistola para succión de aceite 500 cm³
Tubo 280 mm
---
Comentarios realizados por nuestros clientes
Por: LDMaughan
2020-02-20T00:00:00
I bought this to assist the oil change of both my BMW F20''s differential and gearbox oils. The pipe supplied is thick walled so it is possible to put a nice bend in it without it deforming which was essential for reaching into the bottom of my diff housing. Another useful feature is that both ends of the syringe can unscrew making it quicker to fill up when ''pumping'' fluids back into the gearbox or diff etc. The only downside I encountered was a very slight leaking past the threads of the end cap but this was only when pushing my cars ultra thin viscosity oil into the diff. Ultimately it saved me a lot of money compared with the BMW service centre charges, so I''m happy.
---
Por: Craig W
2020-02-16T00:00:00
Bought this to change the fluid in my gearbox for my Discovery, naturally Land Rover make it near impossible to access the filler. This is just the tool needed to refill it, quality product and well made. Exactly what was needed!
---
Por: Ahmed
2020-02-04T00:00:00
Very good quality, the suction is so powerful in it, highly recommended
---
Por: Miroslaw
2019-07-28T00:00:00
Good quality product working efficiently.
---
Por: anthony s
2019-07-20T00:00:00
Good and very useful for tight places.
---
Por: Gary
2019-07-10T00:00:00
I bought one of these to make it easier to change my differential oils. It''s the first time I''ve ever done the job so my technique is probably partly to blame, but it turned out to be a messy job. The suction gun sucked the oil up easily, but did start to leak almost immediately. I had to fill this gun 4 or 5 times to fill the differential, so by the end there was oil everywhere. That said, I don''t think I wasted that much, and this tool meant that I could change my diff oil for a fraction of the price that a mechanic would. It''s not perfect but I will keep it until I need it again.
---
Por: Colin R
2019-04-23T00:00:00
Great product. As described & delivered quickly.
---
Por: Rennie P
2019-04-22T00:00:00
Very handy and useful item for any garage or D, I . Y it Dave''s a lot of spillage
---
Por: rennie p
2019-04-20T00:00:00
its a well designed addition to the garage, its got practical usage, it puts the oil were its needed, not spilled over the gearbox.
---
Por: Colin R
2019-04-18T00:00:00
Works perfectly, just what I needed. Very easy to purchase and prompt delivery.
---
Por: Marco
2019-04-18T00:00:00
Una pistola estupenda para las tareas de mantenimiento del coche. Usada en varias ocasiones con distintos tipos de fluidos y ni una sola fuga. Sin duda recomiendo su compra!!
---
Por: Ren p
2019-04-14T00:00:00
Before finding this item from the silverline range of practical items, my gear oil went anywhere but the right place,due to having to top up oil levels via the brake light switch socket
---
Por: Paul R
2019-04-13T00:00:00
Only had for a week but have used almost every day. Its worked spot on with many different liquids. Couldn''t be happier.
---
Por: Baylot j
2019-01-21T00:00:00
---
Por: Keith
2019-01-14T00:00:00
I needed something to place oil in a generator as the manufacturers always seem to place the oil filler hole in the most inaccessible place this seems to be a design requirement for all small generators this product solve this problem and no more oil on the floor thank you the wife is now speaking to me again a great product
---
Por: Paul S
2017-10-01T00:00:00
Excellent value and quality. Does the job very well. Would recommend this product.
---
Por: Furst
2017-09-22T00:00:00
C''est un bon outil. La pompe n''est pas dure a tirer. Le plastique semble solide et a premiere vue, il est possible de changer le joint.
---
Por: John W
2017-03-14T00:00:00
Looking forward to using this quality fuel pump so glad I bought it!
---
Por: David J
2017-02-11T00:00:00
Reasonably made from thick plastic, it should withstand being thrown in the toolbox. The piston is a tight fit , taking a fair bit of pull to lift the oil, but sucks well. there is a fair amount of leakage from the pipe while transferring oil to a container for disposal, but I think this may be inevitable with this type of device - maybe a pump with a second delivery tube may overcome this but then there more to go wrong. My only real criticism is that the tube is too large to go down the oil filer hole on some Honda lawnmowers and these don''t have drain plugs either. In summary - a good device of it''s type but I''ll use it when I have to. I''ll stick to tipping the oil out through the filler hole as my main method.
---
Por: Fernando O
2017-01-12T00:00:00
I use it to suct motor oil, brake fluid, steering fluid and coolant and it´s a must have gun!!
---
Garantía de por vida
Este producto Silverline Pistola para succión de aceite 500 cm³ dispone de 30 días de garantía desde la fecha de compra contra defectos de fabricación y materiales defectuosos. Registre su producto online para extender el periodo de garantía de por vida. Todas las piezas defectuosas serán reparadas de forma gratuita.